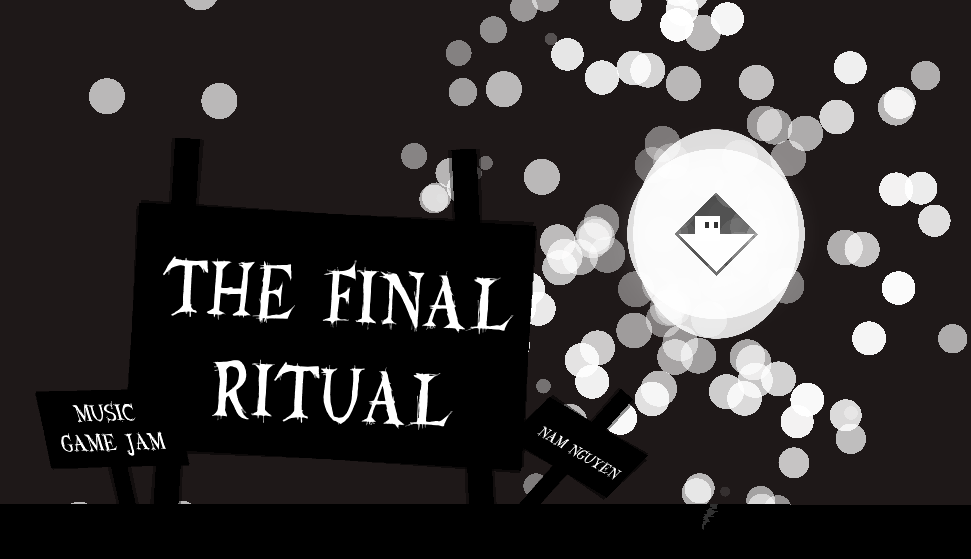 The Final Ritual
A downloadable game for Windows
You think you have good ears, mother nature does too. The Final Ritual is a metroidvania platformer where both you and the environment react to the music, but in different ways. Move along the beat in a reactive environment and regain your lost strength, will you be able to go to the end?

Game made in a week for Music Game Jam 2018.
Played best in 1366 x 768, otherwise screen might be cut out.
Controls (you will need to acquire corresponding powerups before you can use them):
- Dash on the beats of the snare: SHIFT + directional keys
- Double jump and wall jump on the beats of the sax: Just jump twice
- Ground pound: hold down while on the air
- Combining mechanics are highly encouraged: jump + dash + jump + wall jump (reset jump counter) + jump + jump + dash.
All feedback is highly appreciated!! Please be critical, and suggest solution if you can think of <3. Thank you very much for passing by!
Special shout out to @5 Ever Games for helping out with the music beat detection algorithm. Go check out his games guys, he even submitted 2 games this jam!
Comments
Log in with itch.io to leave a comment.
Windows download is invalid and I think the WebGL is done differently. I can't really play this game.
Hi, can I have more info about the the invalid windows so I can fix it? I uploaded another version, maybe it would work? I've never got reported that the Windows download not working so thats very strange.